Nominations encouraged for MIT's Innovators Under 35 Europe event, coming to Donegal Gaeltacht from 19th – 20th May
It has been announced that Massachusetts Institute of Technology's (MIT) Innovators Under 35 Europe Festival 2022 is to take place in Gaoth Dobhair, across the 19th and 20th of May. The events taking place across An Chúirt Hotel and the state-of-the-art Gteic remote working hub, will showcase the projects of this year's cohort of Innovators Under 35 in Europe and honour them at gala banquet celebrating their work.
Donegal County Council with Derry City & Strabane District Council are partnering on this initiative taking place in the North West City Region.
The event represents a unique opportunity to meet the shapers of our future, transforming our lives through their technological advances. The festival will bring together young European visionaries pursuing the same objective: innovation, ingenuity, and advances toward addressing the world's most pressing challenges.
35 entrepreneurs, inventors, visionaries, pioneers and humanitarians will be selected for their outstanding technological achievements. Each year, brilliant men and women are recognised for their advancements in diverse technical fields such as biotechnology and medicine, computer and electronics, hardware, software, Internet, artificial intelligence, robotics, telecommunications, nanotechnology and materials, energy and transportation.
A committee of judges made up of experts from leading universities and companies will select the 35 best profiles of candidates. In addition to this, the competition recognizes five different categories of innovators: Inventors, Entrepreneurs, Visionaries, Humanitarians and pioneers.
Nominations are encouraged through EMTech Europe's website. Click on the link below to nominate someone you know who you feel deserves recognition for their innovative work.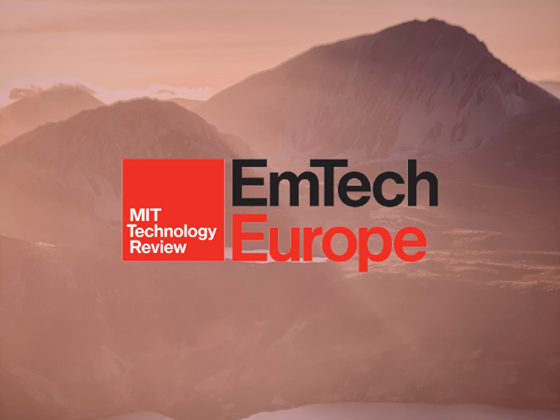 Click here to nominate someone for Innovators U35 Europe.
Sponsors for the event include Údarás na Gaeltachta, gTeic @ Gaoth Dobhair, NUI Galway, LYIT, The Open University and Catalyst. Stay tuned across donegal.ie and our social platforms for more details including how to get tickets for this year's event which will be released over the coming weeks. For more details on this year's event, click on the PDF below.
Check out more info on the event by clicking here on the image above.